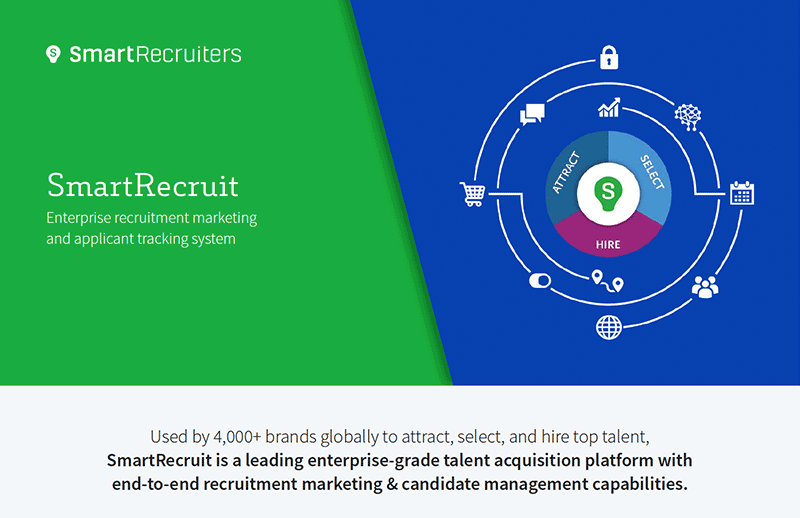 Used by 4,000+ brands globally to attract, select, and hire top talent, SmartRecruit is a leading enterprise-grade talent acquisition platform with end-to-end recruitment marketing & candidate management capabilities.
Full recruiting lifecycle management on 1 platform, from sourcing through onboarding
Embedded intelligence across candidate selection, task automation, and analytics
Marketplace of 350+ pre-integrated recruiting solutions
Admin configurability and security standards for global & local compliance
Learn more by downloading the SmartRecruit product sheet.
About SmartRecruiters
As a global leader in enterprise recruitment software, SmartRecruiters offers a cloud-based Talent Acquisition Platform that allows teams to attract, select, and hire the best talent. 4,000 companies worldwide rely on SmartRecruiters to achieve Hiring Success—including brands like Bosch, LinkedIn, Skechers, and Visa—using recruitment marketing, CRM, AI, ATS, and a marketplace of 600+ connected vendors all within one scalable platform.