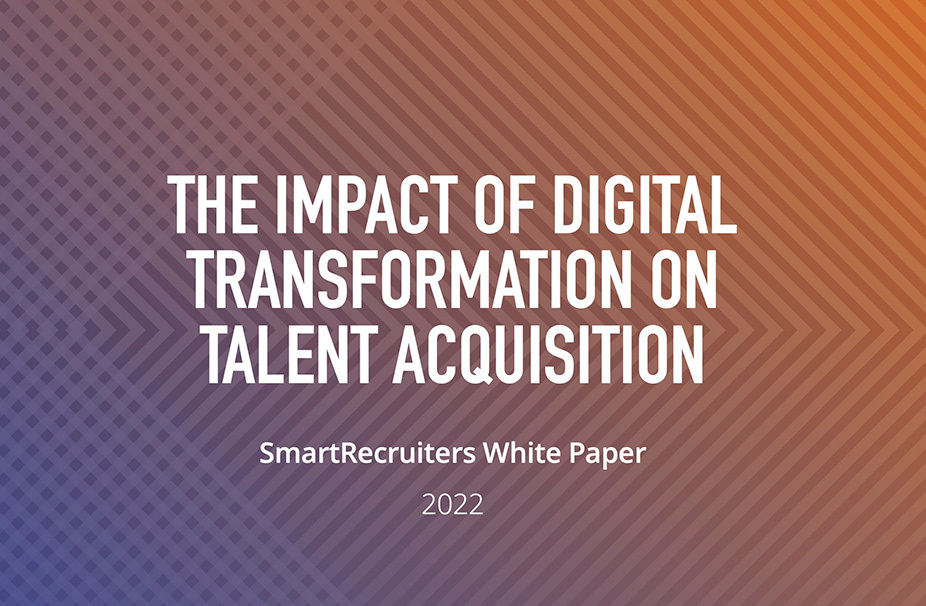 SmartRecruiters engaged Leapgen to understand digital experience market trends: what are organizations prioritizing when it comes to designing and delivering digital experiences, what investments are they making, what progress has been made for talent, and what barriers remain before we see the proof of sweeping digital transformation?
The 2022 Workforce Experience and Service Delivery Practices Survey made one thing overwhelmingly clear: Talent Acquisition is Priority #1. While 98% of organizations said attracting, hiring, and onboarding talent was a strategic priority, only 30% of them said reskilling the workforce was of critical importance. This overtly external focus on talent is nothing new, but it puts incredible and undue pressure on Talent Acquisition to continue to fill a leaky sieve with job seekers whose expectations are higher than ever.
About SmartRecruiters
As a global leader in enterprise recruitment software, SmartRecruiters offers a cloud-based Talent Acquisition Platform that allows teams to attract, select, and hire the best talent. 4,000 companies worldwide rely on SmartRecruiters to achieve Hiring Success—including brands like Bosch, LinkedIn, Skechers, and Visa—using recruitment marketing, CRM, AI, ATS, and a marketplace of 600+ connected vendors all within one scalable platform.