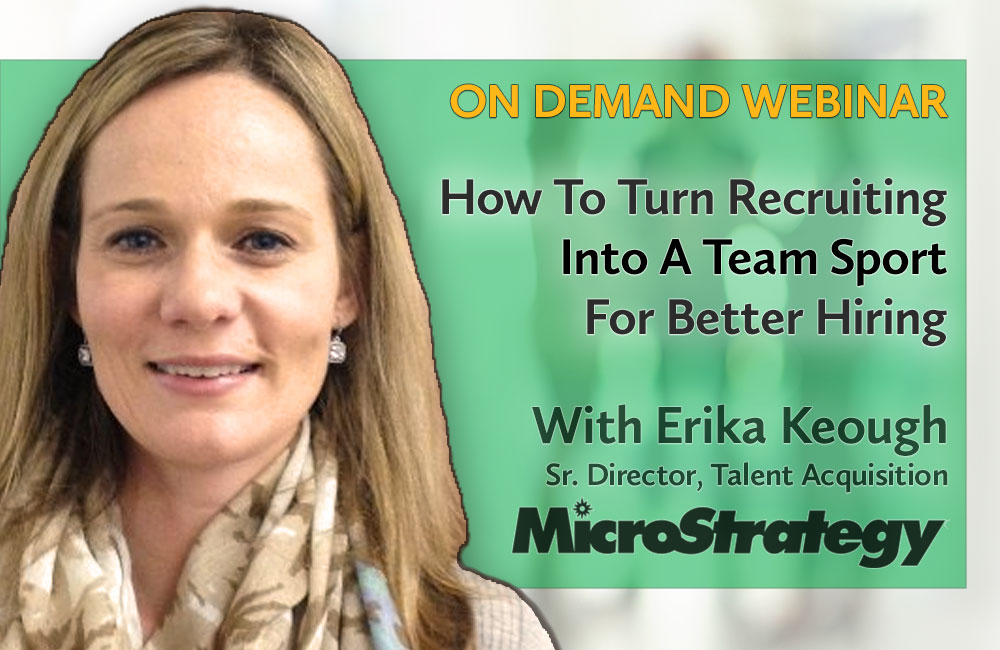 Talent acquisition professionals are changing the way they hire talent. Joint decisions are the new norm as collective hiring has become the key to employee quality & retention. True collaborative hiring can have a big impact on the Business as well as it helps positively impact the Time to Fill, Quality of Hire & Talent Pool Quality.
During this interactive webinar, Erika & Bjorn will:
Discuss why collaborative hiring is important for faster hiring

A 5-step executable action plan along with special tips for collaboration

Provide specific real-life examples of how to implement the framework
Complete the form to access the on-demand webinar for "How to turn Recruiting into a Team Sport for Faster Hiring".