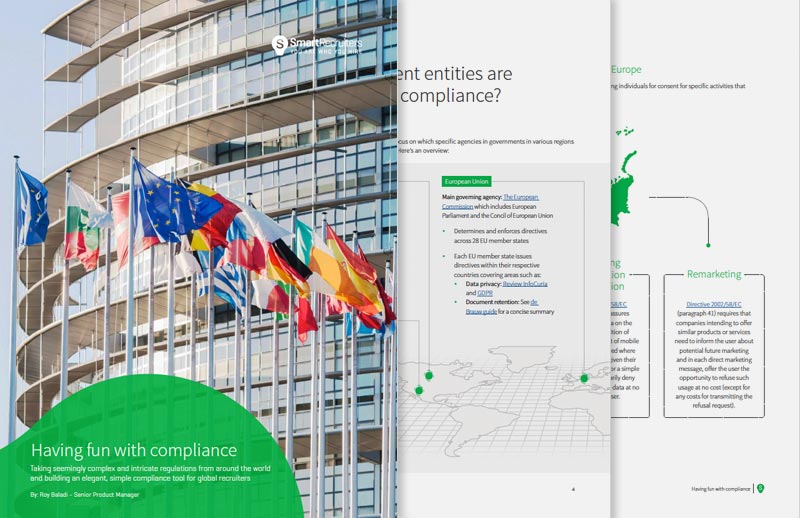 Although at first glance it seems tempting to approach compliance on a country by country basis — start researching each nation from Australia to Zambia — that's a waste of time. Instead of thinking about jurisdiction, consider major themes.
Yes, requirements will differ, but addressing these four common questions creates the foundation for a scalable product:
What government entities are responsible for compliance?
What needs to be reported?
Where should personal data be stored?
How long can personal data be stored?
Fill out the form to access the white paper