Hiring Tools
Interview Process
Inclusive Job Description Template
How to Create an Inclusive Job Description Template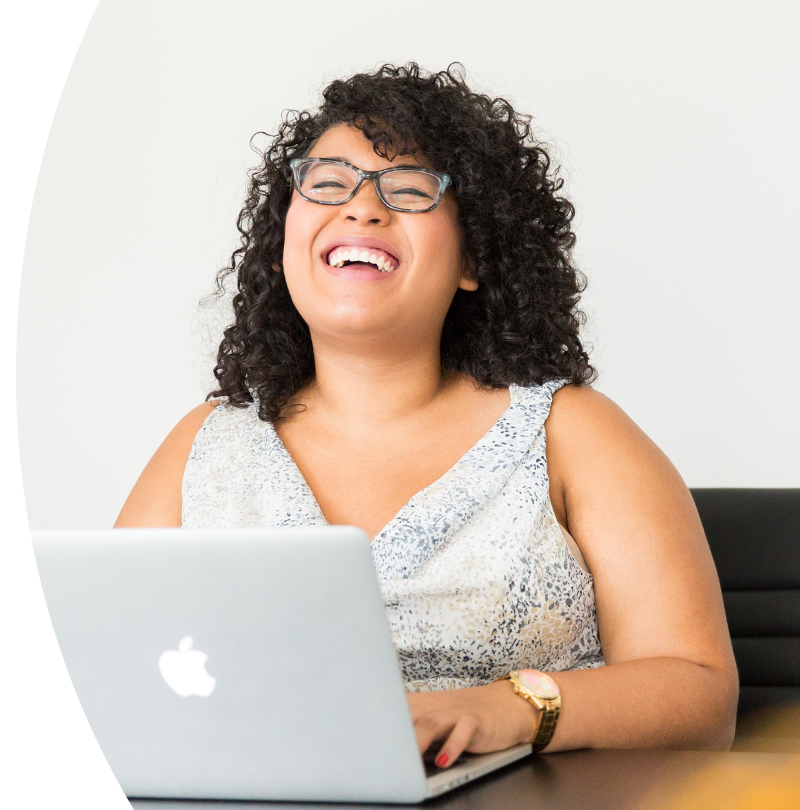 What Is an Inclusive Job Description?
An inclusive job description is a job description that avoids using unnecessarily gendered language, ableist language, or any other language that could be biased against a group of people. Its goal is to demonstrate and promote diversity, equity, and inclusion in the workplace.
As Jerome Ternynck, founder and CEO of SmartRecruiters, mentioned in our 2021 State of Diversity Hiring Report:
"People are well-intentioned. They really want diversity. But nothing's changed in the last decade. Why? The reality is that companies are not doing the simple things."
Inclusive job descriptions are a simple action your company can take to demonstrate a commitment to diversity and inclusion while also helping your company attract a more diverse pool of talented candidates.
How to Write an Inclusive Job Description
Avoid unnecessarily gendered language
It may not seem like that big of a deal, but language can have a powerful effect on the people who read it. Studies have shown that gendered language in job descriptions can dissuade women from applying for positions, even when they are highly qualified.
What is gendered language? Gendered language refers to words that are typically associated with a particular gender. For example, the word "manpower" is often used to refer to a group of workers, but it is male-gendered language and can exclude women.
Another way to avoid gendered language is to use gender-neutral pronouns like "they" instead of "he or she." You can also use plural pronouns like "we" or "us" to avoid gendered language altogether.
Use inclusive language
Inclusive language is not biased against any particular group of people. It's important to use inclusive language in job descriptions so that all candidates feel welcome to apply.
Studies have shown that we often unconsciously associate particular traits with certain groups of people. For example, we might mistakenly believe that women are more nurturing or that men are better at problem-solving. By using inclusive language, you can eliminate these types of unconscious bias.
Inclusive language is also important in job descriptions because it can help you avoid making assumptions about a candidate's qualifications. When writing the required qualifications section of your job descriptions, you can also be more inclusive by focusing on skills and competencies rather than the attainment of educational degrees in particular majors or subject areas.
The employee benefits section is another area to use language that's inclusive of all applicants. For example, some applicants may be differently abled, have children at home, be caretakers for family members, etc. Your employee benefits are a great place to show these candidates that you're willing to make accommodations to fit their needs. If applicable, you can demonstrate this commitment in your:
Remote/Work from home policies
Parental leave
Child care subsidies
Healthcare benefits
Time off benefits
Educational benefits
Lastly, at the end of your job description, you should explicitly state your company's commitment to diversity, equity, and inclusion. This statement lets job seekers know you'll conduct a fair and inclusive hiring process.
Benefits of Writing Inclusive Job Descriptions
When you invest in making your job descriptions more inclusive, you open up your applicant pool to a more diverse range of top talent.
You also show current and future employees that your company is committed to diversity and inclusion. This commitment can improve employee satisfaction and retention rates.
Inclusive job descriptions also help to ensure you're evaluating applicants using objective criteria rather than relying on unconscious bias.
By broadening the language you use in your job descriptions, you'll build more diverse teams and, ultimately, a stronger company.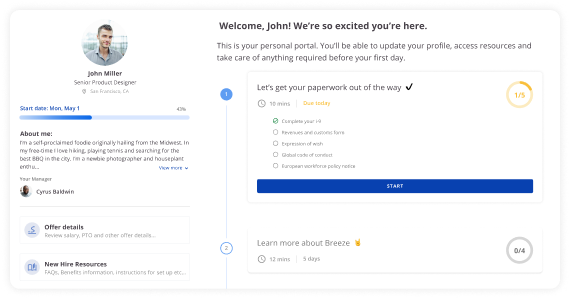 Request a demo
SmartOnboard:
a faster start for new hires
SmartOnboard is a native solution delivering seamless experiences for both new hires and HR teams. New joiners can easily find and complete their to-dos, be introduced to their team, and familiarize themselves with their employer brand & culture, all through a slick new hire portal. At the same time, HR teams can standardize the onboarding process by region and role, keep their teams on track, and easily control all their data on one system.
With SmartOnboard, SmartRecruiters accelerates your new hires' journey to a productive and engaged contribution.