SmartRecruiters celebrates a decade of Hiring Success
San Francisco – December 16, 2020 – SmartRecruiters is celebrating 10 years of Hiring Success and connecting people to jobs at scale around the world. The company's first decade has been full of product innovation and customer success with no signs of slowing down. What started in a garage 10 years ago has disrupted the legacy ATS market, grown into a modern Talent Acquisition (TA) Suite, and created 10 million jobs. Recognized as a worldwide TA leader in the IDC MarketScape, SmartRecruiters' vision remains: fix recruiting and make hiring easy. This continued focus leads the company into the next decade of pioneering new innovations for remote work, diversity hiring, internal mobility, and more.
Like many startup beginnings, SmartRecruiters began in a rented garage to solve a problem: transform applicant tracking systems from glorified digital filing cabinets into a TA Suite that actually helps companies attract and hire great people. The company's Founder and CEO, Jerome Ternynck, set out to redefine the next-gen ATS that would transform recruiting from a back-office cost center to a strategic business partner. 
The company's mission became connecting people to jobs at scale, and Jerome was quoted on many occasions that he wanted to "make hiring so easy that his grandmother could do it."  While many feared that software was eating the world, Jerome believed (and still does) that technology could truly fix recruiting. It was time to put real research and development muscle behind the solution, and the company's first four years involved deep listening, innovating, and building. The result: a robust product with an integrated marketplace to make hiring easy.
The first version of the product defined a new era for TA technology – one that was modern, intuitive, and pushed conventional boundaries. It was a comprehensive hiring platform that hiring teams actually wanted to use and delivered a better candidate experience. The early features included many industry firsts: the "1-Click Apply" that catapulted applicant conversion by 6X; HireLoop, a Facebook-like feed to keep up on all hiring activities; a hiring mobile app, and a talent marketplace with over 100+ solutions to service all hiring needs.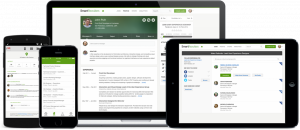 The SmartRecruiters TA Suite appealed to companies all over the world, large and small. Serving large enterprises led to offering deeper configuration, customization, and scalability capabilities. Security and privacy became a top priority to ensure GDPR compliance, and the global user footprint expanded the product to support over 37 user languages. To continue to help companies attract and hire the best, SmartRecruiters introduced sourcing & marketing products into the suite leveraging AI recruiting  with SmartAssistant, recruitment marketing with SmartCRM, and programmatic job advertising with SmartJobs, just to name a few.
Over the years, SmartRecruiters helped customers deliver tangible results in their TA departments and the company's bottom line. Short of calling it magic, SmartRecruiters put a pen to paper to define and formalize these hiring fundamentals and how TA success translates into business success. A category and community was born: Hiring Success. TA leaders around the world adopted the Hiring Success methodology to shape and define the future of recruiting. To support this rapidly growing community with industry content and best practices, SmartRecruiters launched HiringSuccess.com, and has since released Jerome's Hiring Success book, Hiring Success Master Class, the Definitive Guide to Hiring Success, the Hiring Success podcast and more.
While SmartRecruiters has invested and grown its community and family of global customers, the company remains true to its roots to serve the TA industry for good. SmartRecruiters believes every company, no matter their size and budget, deserves to compete for the best talent. In addition to taking the 1% pledge to provide the company's equity to charity, the company offers special software pricing for non-profit organizations and a free SmartStart product to businesses hiring less than 10 roles a year. SmartRecruiters' CSR initiative, Reverse Recruiting, also connects volunteers to help underprivileged candidates get hired. Additionally, SmartRecruiters made a commitment this year to be an anti-racist force in the recruiting market, and utilize our journey in combatting discrimination and racism to prompt industrywide change in recruitment.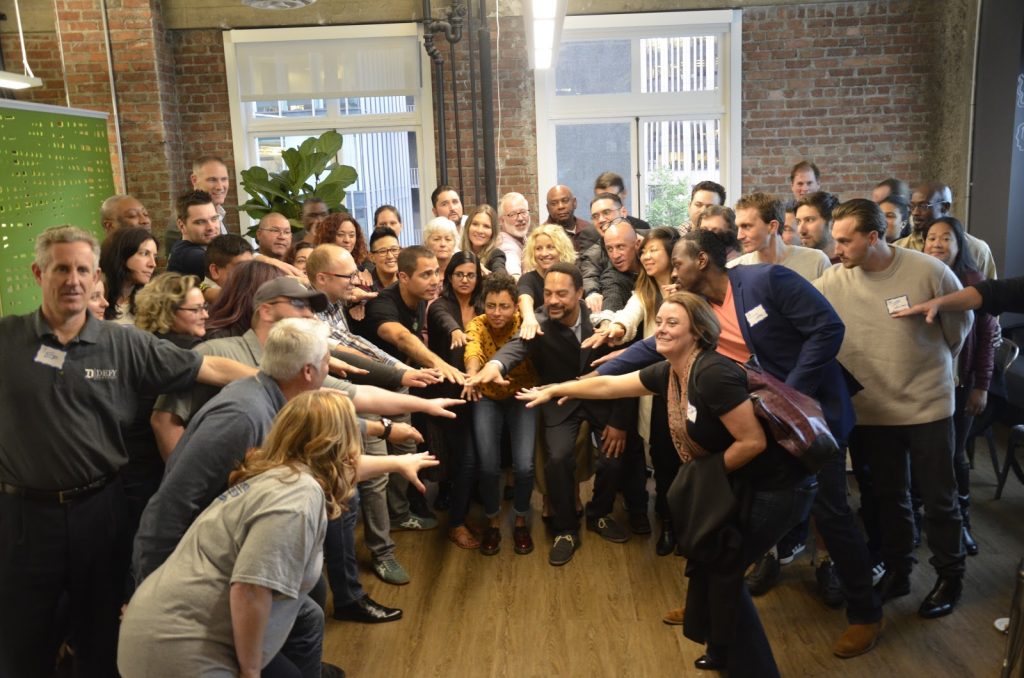 As 2020 and the company's first decade wraps, the mission to fix recruiting and connect people to jobs has never been more important. The future brings new bold plans and innovations to help TA leaders conquer their biggest priorities – deliver more diversity in hiring, conquering remote hiring and collaboration, driving more efficiency with automation and more.
"Thank you to our customers, partners, investors, and employees who made these milestones possible," says Jerome Ternynck, Founder and CEO of SmartRecruiters. "Special thanks also to the 60 million candidates who trust SmartRecruiters to embark on a new chapter of their lives and find their next dream job. We will continue to deliver Hiring Success and help people find jobs and help hiring teams find great people."