San Francisco – July 28, 2022 – Today, SmartRecruiters announced the availability of its latest quarterly product release fueled by over 1,600 user feedback submissions. It adds a wide range of capabilities that provide candidates with a better experience and enhances both the recruiter and hiring manager's ability to attract, select, and hire top talent at scale.
Earlier this quarter, we announced SmartOnboard, a new product that helps enterprises deliver a seamless onboarding experience for new hires. We're excited to introduce 55 more features across the SmartRecruiters Talent Acquisition Suite with new automation capabilities, analytics enhancements, improved search, data import and integration improvements, support for four new languages, and updates to Employee Portal, SmartCRM, and SmartPal. 
As part of today's release, we've also added highly requested new capabilities to the Employee Portal to improve consistency in candidate selection and streamline interview coordination through automated interview scheduling. Highlights are below.
Employee Experience
Without a good understanding of internal career development, employees can feel unsupported and that they don't have a long-term place in a business. This can lead to low employee retention and satisfaction rates. 
SmartRecruiters' Employee Portal supports internal mobility and eliminates the need for organizations to purchase a stand-alone piece of technology. It easily allows employees to find their next career opportunity.
With today's release, we've added two key enhancements to the Employee Portal. First, we made the hiring manager and recruiter name fields visible. This allows employees to better understand which team and manager they'd be working for to evaluate fit and know which recruiter to reach out to for more information on the job. The second update we made now displays referrals for both internal and external jobs. This new functionality can significantly increase the number of employee referrals.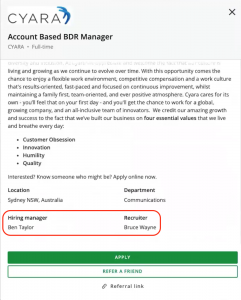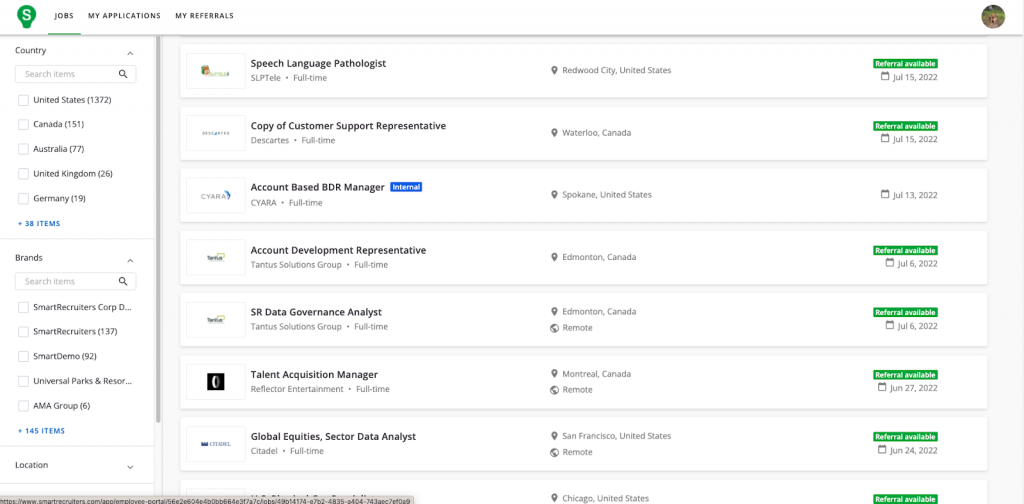 Candidate Selection
When hiring teams don't standardize interview plans, they don't have the correct information to make good hiring decisions. Hiring someone who isn't a good fit for the role or the company is costly and hurts business performance. It often leads to attrition, and hiring teams must start again. 
To help hiring teams overcome this challenge, we created standardized review processes that ensure all interviewers are aligned to create a quantitative standard for candidate evaluation and to make better hiring decisions. Interview scorecards help hiring managers clarify role requirements and enable interviewers to have structure and consistency for assessing talent. This ultimately helps drive better hiring decisions. 
This quarter's update allows users to re-order the scorecard criteria at the job level so that they can tailor the order of scorecards to fit the flow and structure they have planned for the job interview. This further helps create structure for those conducting the interviews.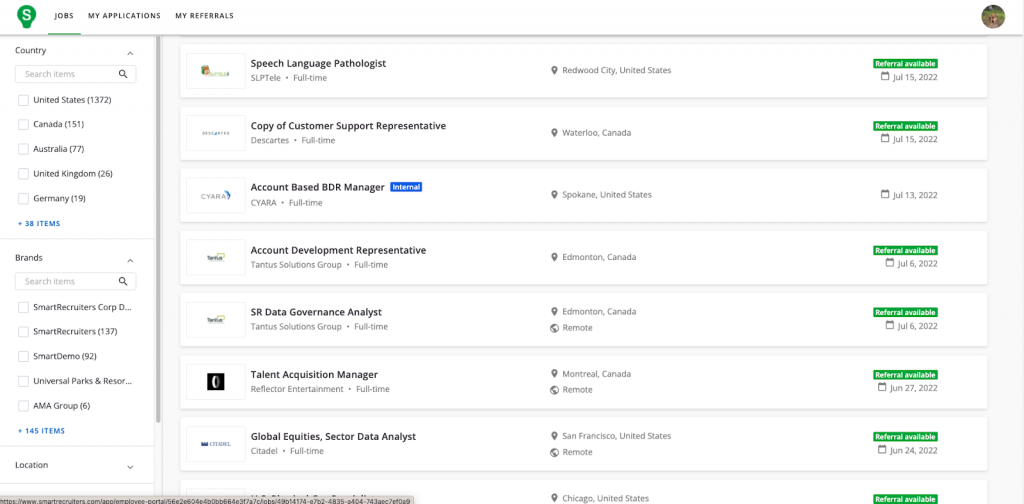 Automated Interview Scheduling
When scheduling an interview, candidates want the freedom to choose their own appointment. Traditionally, scheduling is a very time-consuming process for coordinators. When the process takes too long for the candidate, they are more likely to drop out of the application process and be hired by the competition. 
To reduce workload for HR teams and create a fast and simple scheduling process for candidates, we have made impactful updates to the scheduling experience within SmartRecruiters. Candidates can now self-schedule interviews to reduce the administrative load on recruiters and generate faster hiring outcomes.
To learn more about all updates and enhancements included in the Q2 product release by visiting our What's New page.