San Francisco – October 26, 2023 – SmartRecruiters, a leading All-in-One Hiring Platform, has partnered with VONQ, a global leader in recruitment marketing solutions. Together, they announce a groundbreaking update to SmartDistribute, setting new benchmarks for job advertising ROI and reshaping global talent acquisition.
The latest update to SmartDistribute provides recruiters with access to over 2700 specialized job boards across the globe from within the SmartRecruiters System. Whether tapping into new platforms or utilizing familiar ones, recruiters can now tailor job postings to perfectly match industry trends and ensure they attract the right talent. This refined approach simplifies the process of showcasing top job opportunities, increases traffic conversion rates, and accelerates the discovery of qualified candidates.
In addition, the enhanced SmartDistribute functionality provides systematic distribution and tracking across a wide range of job boards, giving recruiters a wider choice of pre-integrated platforms, advanced tracking capabilities, and superior controls.
Arno Schäfer, CEO of VONQ, emphasizes, "In today's fast-paced digital age, efficiency and accuracy are key. At VONQ, we believe in pushing boundaries, and our partnership with SmartRecruiters embodies this approach. Together, we are leading the way to a future where job advertising isn't just about reaching out – it's about reaching the right talent effortlessly and effectively. The evolution of SmartDistribute is a demonstration of our shared vision to redefine the recruitment landscape."
Shiran Yaroslavsky, VP of Product at SmartRecruiters affirms, "In the dynamic world of talent acquisition, staying ahead means embracing innovation at every turn. At SmartRecruiters, our collaboration with VONQ represents this spirit of forward-thinking. The enhanced SmartDistribute is more than just a tool – it is an opportunity to embrace automation and reach new and qualified applicants in a changing world."
SmartRecruiters and VONQ are committed to their investment in transforming recruitment marketing by continually introducing cutting-edge solutions. To learn more about SmartDistribute and other recent advancements in SmartRecruiters' Q3 release, we invite you to visit our website's 'What's New' page.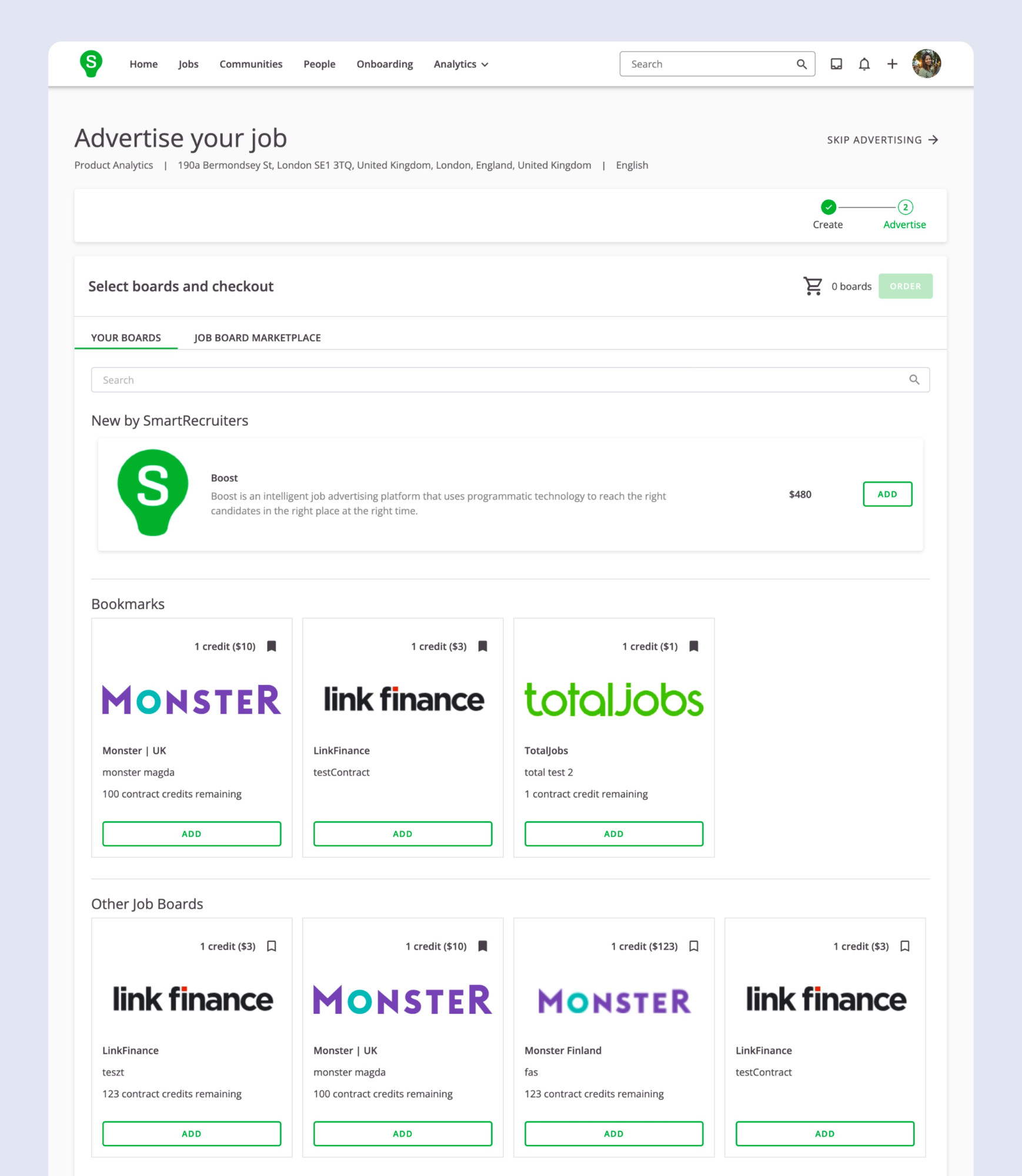 About VONQ
VONQ is a global software-as-a-service (SaaS) company that simplifies recruitment marketing for enterprises, staffing agencies, and users of applicant tracking systems (ATS), human resource management systems (HRM), and customer relationship management systems (CRM). VONQ offers job advertising, job distribution, and employer branding services to thousands of customers worldwide.
Headquartered in Rotterdam with offices in The Netherlands, Germany, the UK, and the USA, VONQ is recognized as a strategic leader in the Fosway 9-Grid™ for Talent Acquisition. For more information visit www.vonq.com or follow us on LinkedIn.