Hiring Velocity Now Measurable In-Product, Alongside 40 Other HR Tech Innovations
SAN FRANCISCO – April 30, 2020, 8:00 AM PDT: SmartRecruiters, the Hiring Success Company, announces today an action-packed product release that arms hiring teams with new technology capabilities to do more with less. 
Talent acquisition teams need to operate with higher efficiency more than ever during this time. Every feature in SmartRecruiters' April 2020 product release aims to help users work more efficiently. From posting a job across multiple locations in a single workflow, to effectively nurturing a massive pool of candidates based on data-driven insights, to skipping offer approval steps in order to secure a vital new hire quickly.  
"Our product strategy for 2020 focuses on helping companies improve efficiency, nurture candidates, and unlock the power of internal talent," said Natalia Baryshnikova, Head of Product Management at SmartRecruiters. "Our April release sets the pace as we move towards those goals, helping our customers stay strategic about hiring success while adapting to the current crisis."
Key Efficiency Features 
To maximize advertising efficiency, SmartRecruiters customers can now expand their sourcing capabilities by taking advantage of the Multi-Location Posting feature. Recruiters can post the same job requisition across different cities in the same country without the hassle of creating multiple requisitions.
"We are a global organization existing in 13 countries. Many of our jobs in Spain, for example, can be hosted in either Barcelona or Madrid" says Corinne Yoder, Talent Acquisition Operations Specialist at Adevinta. "This feature will  allow us to easily attract more candidates without increasing the time we spend creating multiple posts."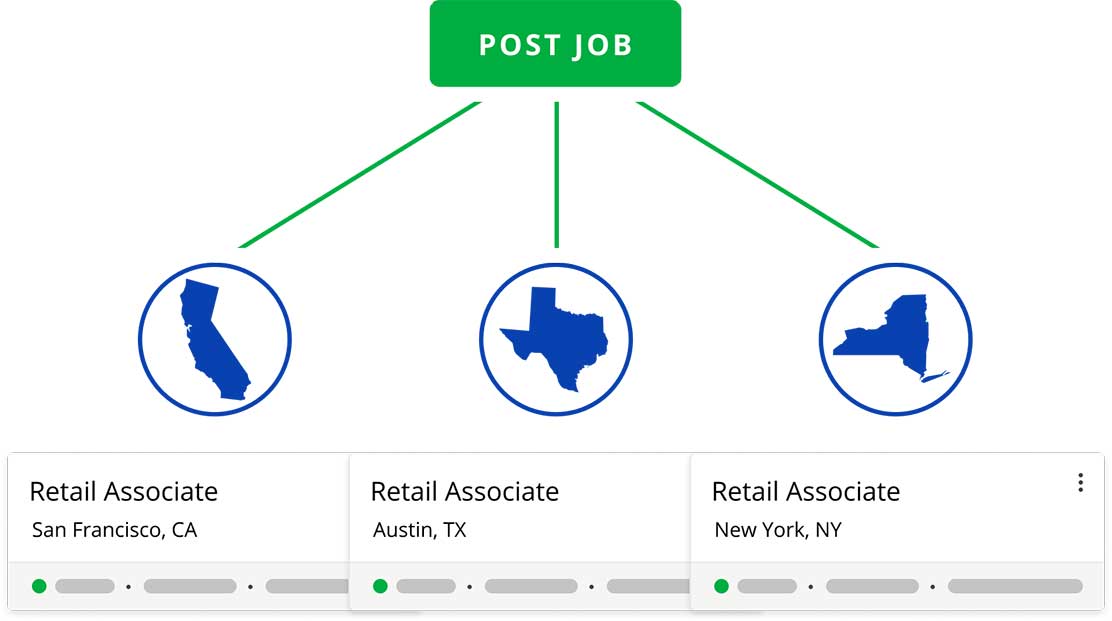 To increase candidate engagement efficiency, SmartRecruiters brings campaign performance and actionable insights front and center into the new SmartCRM Campaign Dashboard. During an economic downturn, effectively sourcing and converting top candidates at a low cost is of utmost importance. However, 39% of talent acquisition teams say that proving the ROI of their marketing efforts is their top challenge. Users can quickly improve engagement at scale by optimizing campaign delivery timeframes based on a heatmap of audience behaviors, and boost conversions by promoting content that yields the highest open and click rates.
To improve hiring process efficiency, SmartRecruiters also introduces Skip Approver functionality. 63% of candidates have taken another job when a preferred offer took too long. Admins can now remove workflow bottlenecks by skipping one or multiple job and offer approvers if they are absent. This removes the delays in workflow and decreases the risk of losing candidates.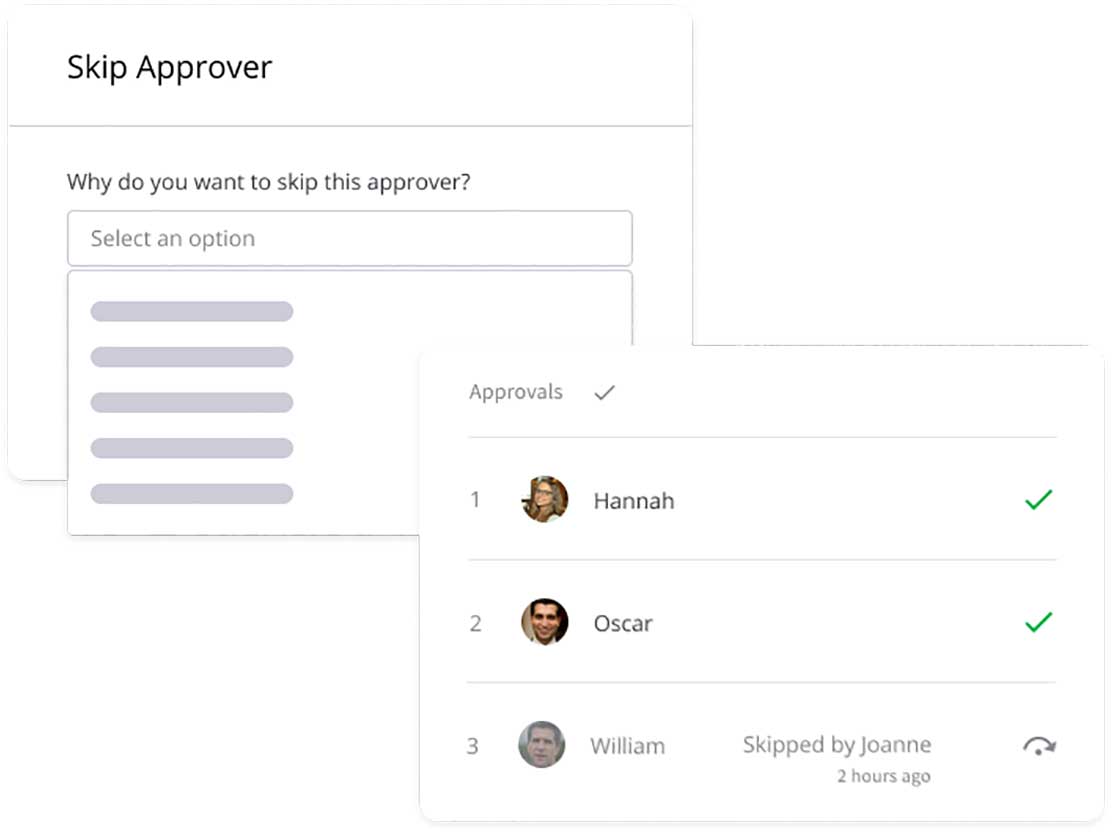 Hiring Velocity: A Strategic Metric for Talent Acquisition
And to where does efficiency lead? Ultimately, the recruiting team's ability to fill various roles on time is essential to delivering against business targets. Traditionally, recruiting teams have been measured against time-to-fill, which incentivizes a race to the bottom of recruiters trying to hire aimlessly faster, ignoring the fact that roles of different seniority and scarcity have drastically varying hiring cycles. 
SmartRecruiters releases Hiring Velocity in-product as a new metric to replace time-to-fill. In order to show a holistic view of how recruiting teams are executing against the overall hiring plan, Hiring Velocity measures the percentage of jobs filled on time, and is highly correlated with business velocity. It demonstrates a business' ability to hire the people they need when they need them. It drives alignment between hiring targets with what various teams need in order to perform, and actually gets the attention of hiring managers and executives. With Hiring Velocity, companies can accurately plan and forecast their ability to meet company growth targets.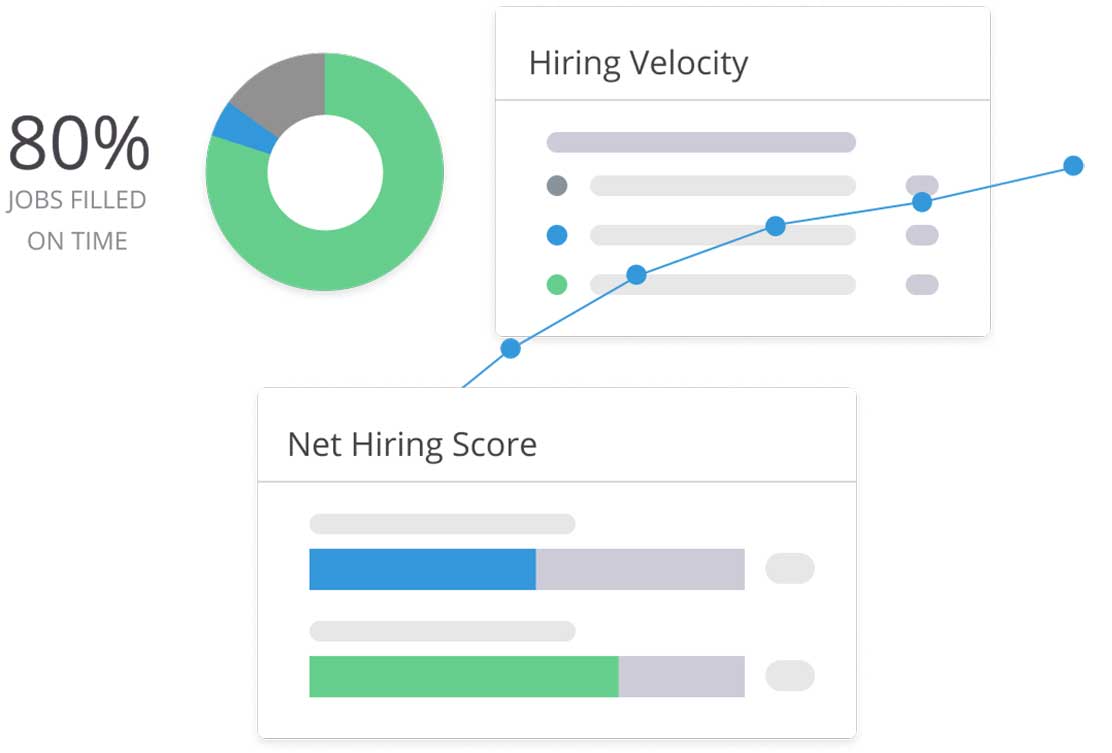 Combined with over 35 other features, SmartRecruiters' April 2020 product release empowers hiring teams to scale recruiting efforts by doing less. The company is more committed than ever to its mission of connecting people to jobs at scale.