New algorithm automates sourcing, high volume, internal mobility across talent pools
San Francisco – March 16, 2021 – SmartRecruiters today announces the launch of Talent Discovery, an automated matching tool designed to help talent acquisition teams more effectively source and stack rank existing candidate profiles – including those with unconventional experience or non-traditional backgrounds – against their most critical open requisitions and hard-to-fill roles.
With application volumes on the rise, and less resources available to effectively source, slate and submit the incoming influx of candidates, Talent Discovery uses sophisticated NLP and machine learning capabilities to efficiently surface the best applicants in a way that goes beyond the traditional resume. 
The proprietary Talent Discovery algorithm constantly learns role requirements and hiring success criteria specific to each employer to uncover candidates whose skills, experience and qualifications might not be the best fit on paper – but ultimately, are the best fit for each respective role or requisition. 
This automated matching capability not only accelerates sourcing and talent pipelining through sophisticated semantic search and stack ranking capabilities, but also can accelerate internal mobility and total talent initiatives by searching across all available forms of talent, including current employees and contingent workers.
"At SmartRecruiters, we've been using Talent Discovery to expand our talent pool and diversify our pipeline," says Sarah Wilson, Head of People. "Often, the most interesting candidates get overlooked precisely because of their uncommon career paths. It's amazing to be able to surface this top talent without any manual effort."
Learn how cutting edge customers like Equinox, Bic, JYSK and Expeditors are already putting Talent Discovery to work – and the impact this powerful new recruiting tool has already made on how they connect talent with jobs at scale.
How Talent Discovery Powers Sourcing
SmartAssistant Talent Discovery quickly surfaces quality candidates, drastically cutting down sourcing time and spending for premium job boards. The feature uses native machine learning and natural language processing to automatically source and stack rank top talent, including previous applicants, current employees and passive candidates in one seamless, simple solution.
SmartAssistant provides a single destination to uncover all types of talent across all your talent databases through the "Discover" dashboard, which shows recruiters top matches from previous applicants, passive talent pools, internal applicants and existing talent profiles.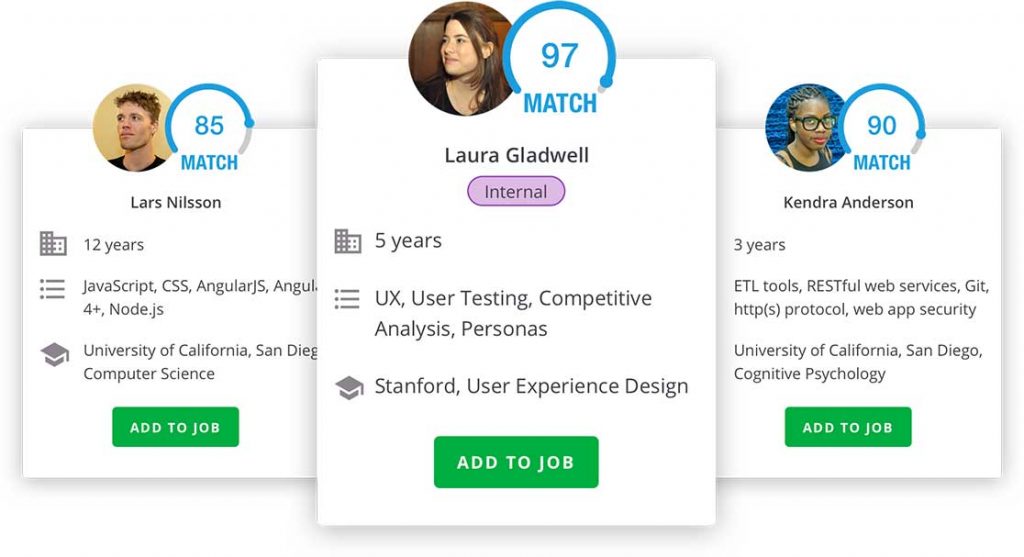 SmartAssistant then automatically sorts these results into "Stacks," based on various search criteria like education, experience or qualifications (see below) that can easily be searched and filtered to find the most relevant talent in the least amount of time. Each Stack is sorted to specifically align with the stated job requirements, so employers can view the best and most relevant matches in real time, all the time.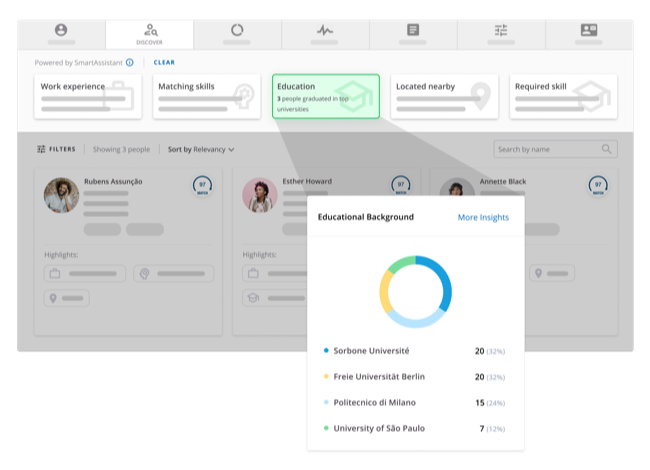 Talent Discovery goes beyond searching based on traditional keyword matching, posted job descriptions or relevant resume results to unsurface top talent who might otherwise be overlooked or ignored – but whose relevant skills and experience make them top candidates for any open req. 
This is done through a standard 'Stack,' which allows recruiters to easily look for applicants with non-traditional backgrounds or experience, including 'uncommon career paths' or 'uncommon degrees.'
With Talent Discovery, this ensures that not only do employers keep their talent pipelines packed, but also increases the diversity of those pipelines by surfacing those candidates who are great fits for the role, but whose backgrounds might not align with more traditional sourcing or resume review requirements.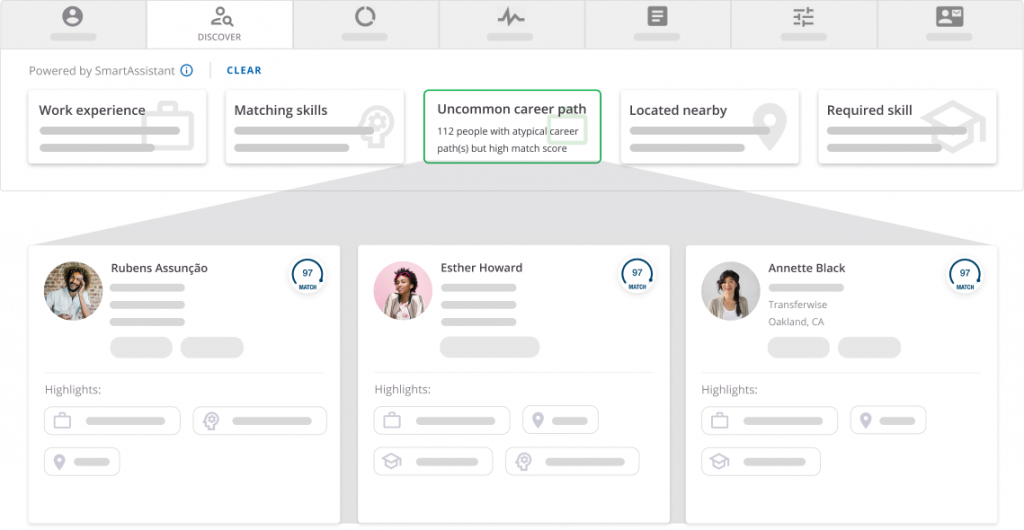 Talent Discovery in Action: helping candidates affected in the pandemic
'Startup Inc' has been growing rapidly and they need to fill out their sales team with a fresh batch of sales representatives ASAP. The TA team has received a few applications, but wants to create a more robust list of candidates.  Before turning to niche job boards or an external headhunter,  the team uses Talent Discovery to search their internal database for potential leads.
The recruiters know these reps need to have excellent soft skills and time management so they use the stacks to find relevant experience on-and-off the beaten path. Under the 'uncommon career path' stack they find a treasure trove of qualified candidates coming in from the hospitality sector.
One candidate stands out: a restaurant manager out of work as a result of the pandemic. She has experience managing a team and providing customer service. It's not the typical career path to sales, but the role-critical criteria is there.  Without the 'uncommon career paths' sort function, she might have been overlooked. However, the powerful Talent Discovery matching algorithm  was able to find and match her application based on applicable skills, providing a more diverse pipeline of qualified candidates.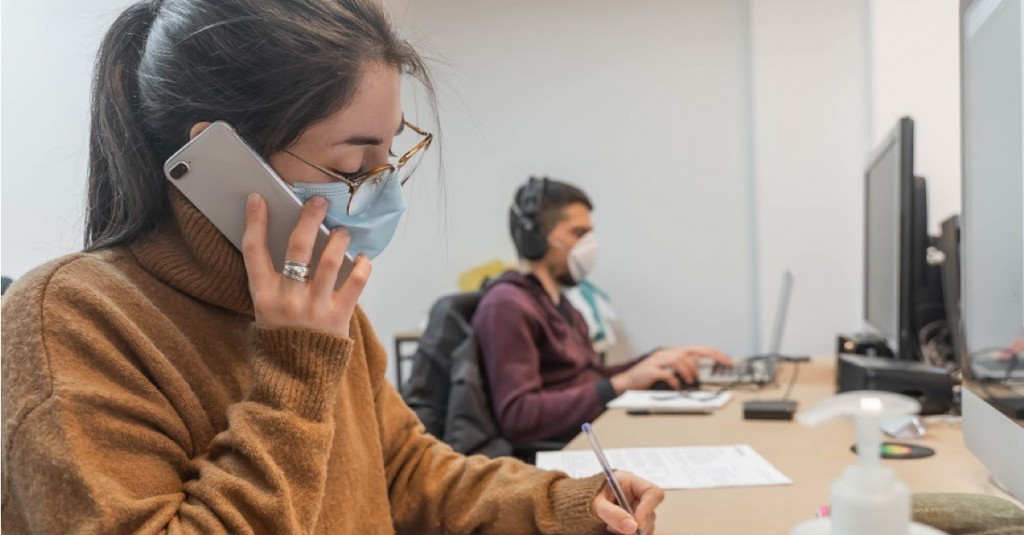 Get started with Talent Discovery.
You've probably already sourced your next hire. With Talent Discovery, you'll be able to find the right talent at the right time for the right opportunity – and make sure no matter what system you're searching, your sourcing 'stacks' always stack up. 
Learn more about how to stop treading water and how to start making waves within your existing talent pools with Talent Discovery, new from SmartRecruiters.