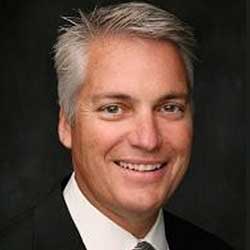 SAN FRANCISCO, 25 SEPTEMBER, 2018 – SmartRecruiters, the Hiring Success Company, has appointed HR-tech veteran Dave Carter as the new company president. Joining forces with founder and CEO Jerome Ternynck, Carter will lead a rapidly expanding team, guiding the industry's top Talent Acquisition Suite through a period of significant projected growth.
"Having operated at the industry's highest levels, Dave's knowledge is unparalleled, and he is more than capable of taking us to the next level," says Ternynck. "At SmartRecruiters, we believe You are Who You Hire, and in bringing Dave on board, we continue to practice what we preach."
Helming all SmartRecruiters go-to-market teams, Carter comes with nearly 30 years' sales experience, most recently ten years as Chief Sales Officer at publicly-traded Cornerstone OnDemand, where he was instrumental in growing 10M to 500M in revenue, including a successful IPO. Carter has led sales teams at several HR-focused businesses including Ceridian, Savista – acquired by Accenture – and ProBusiness, which also completed a successful IPO under his leadership.
A thoughtful, people-driven executive, Carter balances what's best for employees, prospects and customers, evidenced by the 95% client retention rate his teams achieved at Cornerstone. Serving 4000 customers in over 100 countries and counting, Carter will accelerate SmartRecruiters already-winning formula, delivering an increasing range of innovative products to even more satisfied customers.
"I am extremely excited to be at SmartRecruiters as we reimagine the Talent Acquisition Suite, helping customers achieve real and measurable business outcomes," says Carter. "We are at an interesting inflection point for TA, and SmartRecruiters' focus and vision has put us in a position to best serve companies from mid-market to large enterprise. It's going to be a fun ride!"