Companies seeking hiring success will enjoy efficiency gains thanks to greater workflow optimization and process automation features.
SAN FRANCISCO – July 25, 2019, 8:00 AM PST: SmartRecruiters, the Hiring Success Company, announces today new product releases that further automate administrative tasks, empowering hiring teams to deliver measurable business results in a quicker, smarter way.
Using legacy talent acquisition (TA) platforms, the majority of practitioners spend 20 percent of their workweek on administrative duties. This release aims to increase hiring team efficiency through task simplification, namely interview self-scheduling, auto-triggered candidate assessments, and a more intuitive application flow. Additional features include expanded data visualization options for system administrators and recruiting analysts to make better business decisions faster, as well as deeper candidate relationship management functionality to strengthen targeting of campaign audiences and improve the quality of talent communities.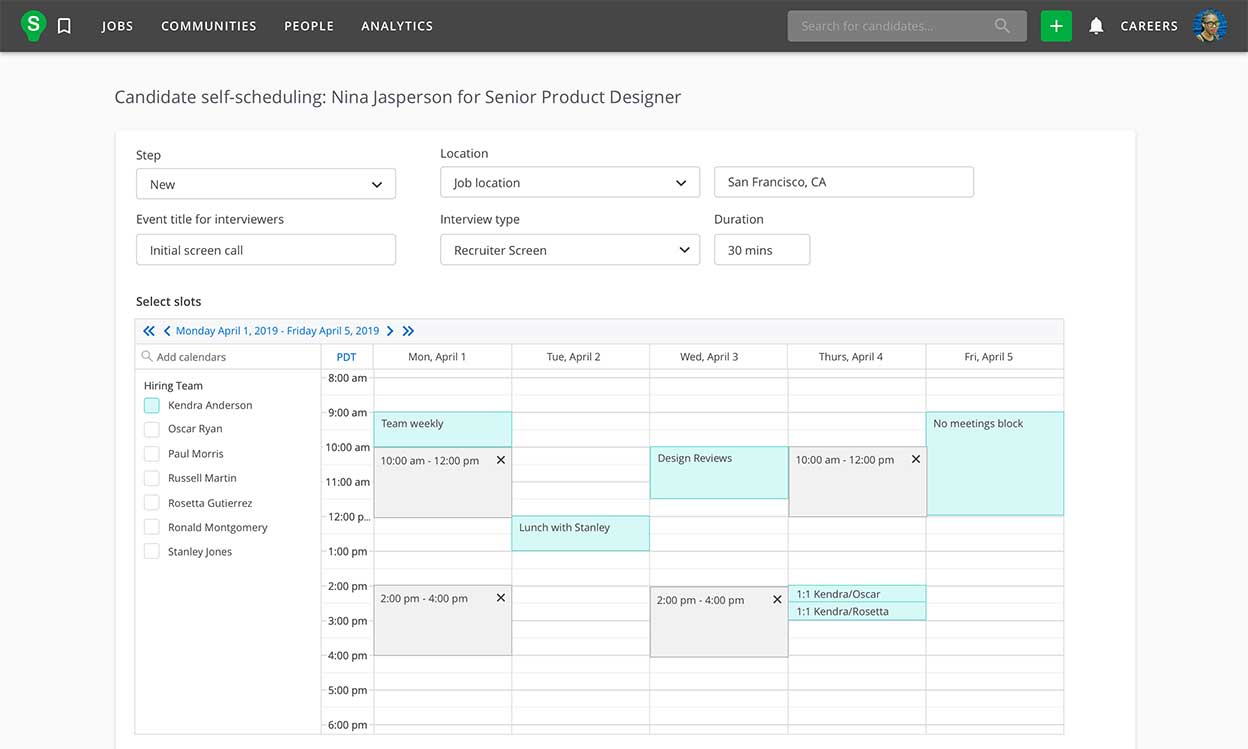 A 2019 report by The Economist and UiPath highlighted the results of automation initiatives as perceived by executive leaders, with 73 percent of survey respondents reporting a high level of satisfaction. Chief benefits of automation include operational gains like increased productivity, error reduction, and greater consistency (reliability) of processes and production, with many leaders expecting further ROI within the next two years.
"The more we can bring automation to the table, the better our customers can hire," says Rebecca Carr, Senior Vice President of Hiring Success. "Much of the functionality (in this release) automates core workflows that allow recruiters to spend more time actually building relationships with candidates."
For fundamental, yet repetitive hiring tasks like interviewing, SmartRecruiters' latest release streamlines the process with candidate self-scheduling, eliminating the need for back-and-forth email exchanges. Furthermore, recruiters and hiring managers can now automatically send assessments to candidates by moving them to a configurable step in the hiring process, and admins who regularly generate reports on hiring metrics now have access to custom SmartRecruiters reports directly in their Tableau application that update in real-time.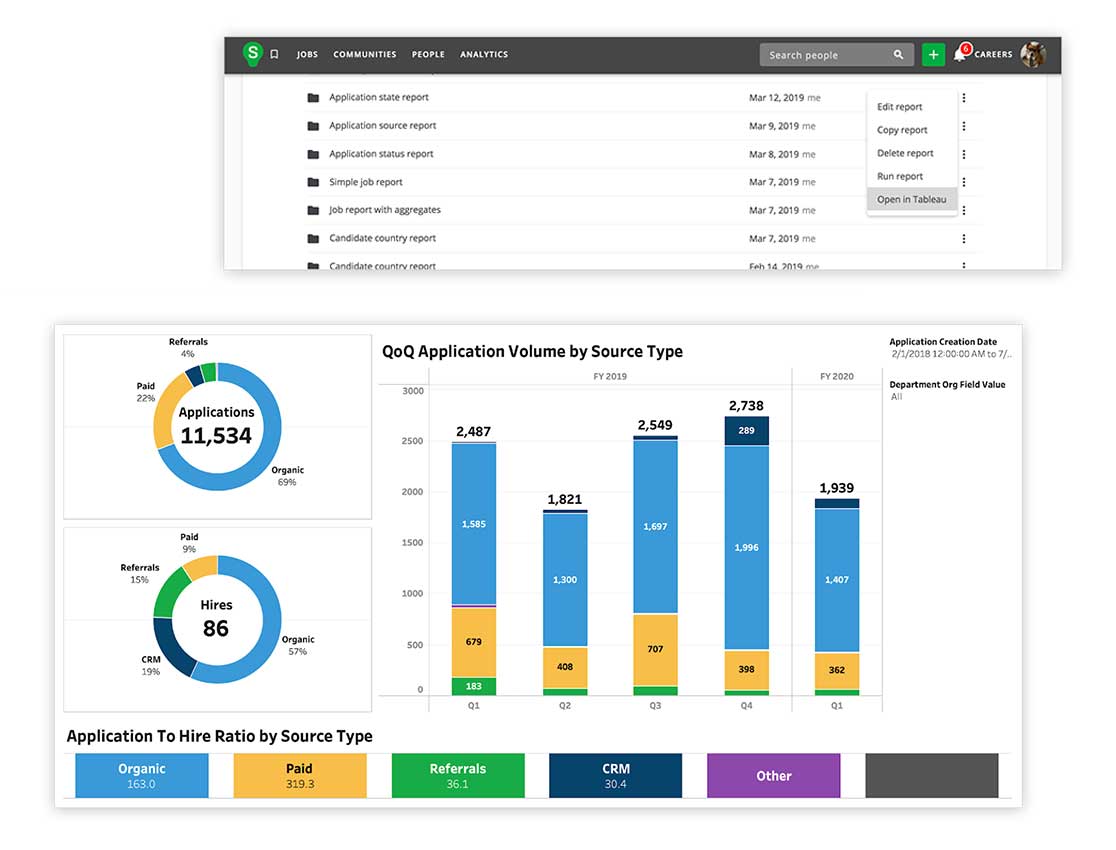 In addition to optimizing hiring team workflows, SmartRecruiters is also rolling out candidate sourcing enhancements that optimize outbound communication to attract high-quality candidates. Recruiters and sourcers who use SmartCRM, a candidate sourcing and nurturing add-on module, can now create deep campaign segmentation within their communities to deliver tailored messaging to the right candidates faster than ever before.
"We will continue to launch functionality that are critical to productivity and a consistent employer brand through the rest of 2019—features that automatically keep talent engaged from first touch all the way through offer acceptance," adds Natalia Baryshnikova, Head of Product Management.
By bundling multiple automation initiatives in this release, SmartRecruiters aims to boost overall productivity and efficiency for hiring teams, reducing the time spent on non-value-added tasks, and optimize critical processes, enabling all users to work smarter, not harder.