Talent Acquisition teams can experience the latest sourcing, nurturing, and automation upgrades in SmartRecruiters' January 2020 product release, which also delivers the highest user-voted feature to date.
SAN FRANCISCO – January 30, 8:00 AM PDT:  Smart Recruiters, the Hiring Success company, introduces today 15 highly anticipated, user-requested product enhancements as part of the January 2020 product release. Building on over 200 features released over the past year, the latest updates further empower businesses to attract & engage talent globally, collaborate in candidate selection, and boost recruiter productivity.
This release features the #1 highest user-vote request, merging duplicate candidate profiles into one while retaining profile and applicant data, aims at ensuring clean data flow throughout the entire talent acquisition suite.
To better align with the unique needs of large organizations, the latest release includes automated job distribution – which publishes job ads to the most effective channels based on predefined budget and rules. It ensures a consistent, scalable  job advertising strategy and saves time from manual, potentially inconsistent, publishing actions on different job boards.
"The reality is, posting a job takes on average 1.5 hours if this process is manual and outside of your system." says Jared Best, Director of Hiring Success at SmartRecruiters. "Multiply that across thousands of jobs global enterprises need to fill, by hundreds of recruiters, the margin for error skyrockets. Automated job distribution eliminates that problem."
Automated Job Distribution enhances SmartRecruiters' programmatic advertising solution, SmartJobs, which at the same time has expanded  into the UK, France, Germany, and Netherlands markets (in addition to the US & Canada).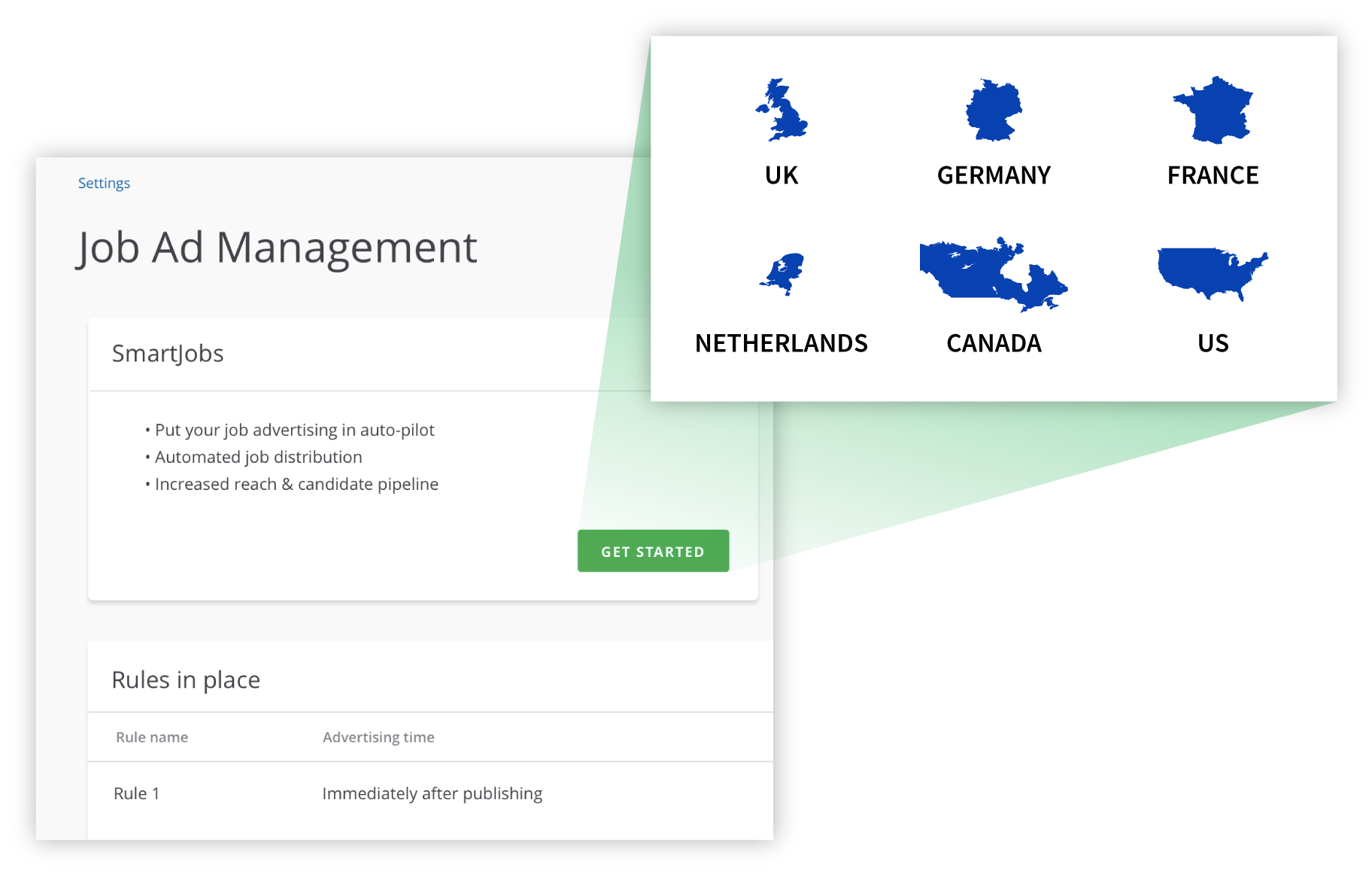 To better connect companies with talent in the APAC region, and offer candidates another quick and easy way to apply for jobs, SmartRecruiters is delighted to announce the availability of "Apply with SEEK" integration. For Talent Acquisition teams looking to attract candidates from the APAC region, this integration gives them access to over 10 million shareable candidate profiles through SEEK's Talent Search.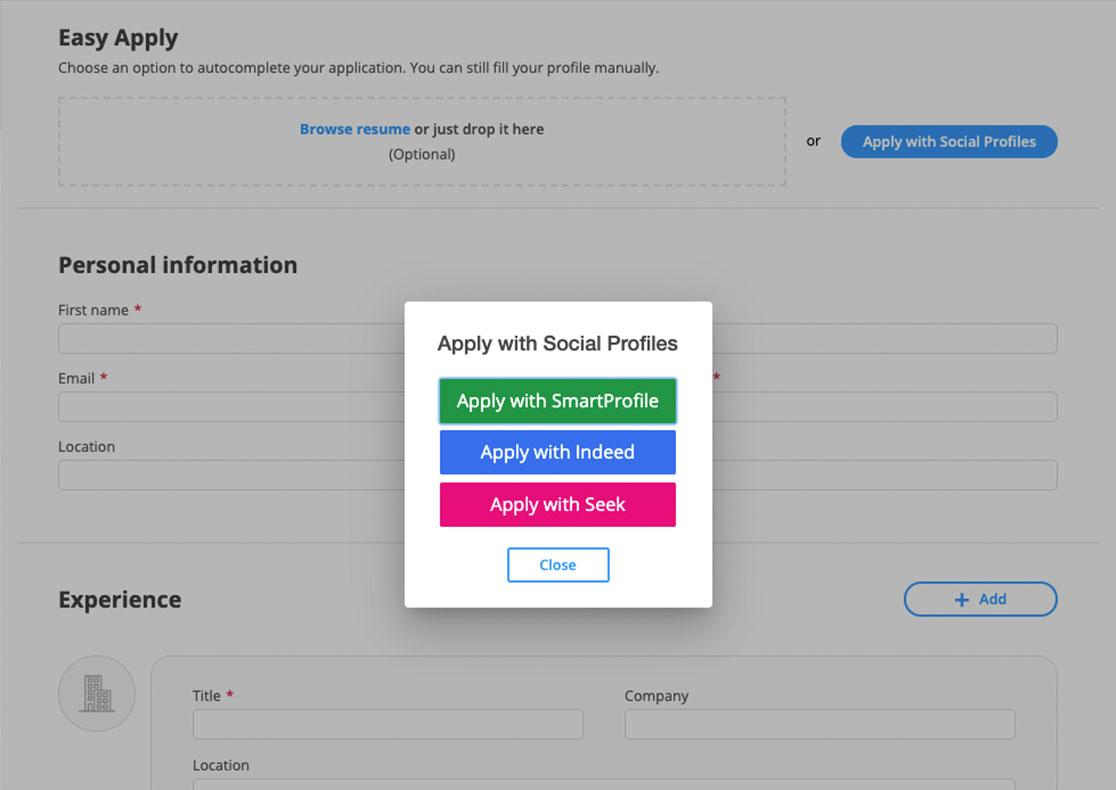 The latest update includes Drip Campaigns, a much-anticipated feature as part of SmartCRM, its candidate relationship management tool used to nurture talent communities. Drip Campaigns further expand the marketing capabilities of recruiting teams, helping them engage talent with scheduled messaging sequences that yield 80% higher open rates. In addition, Drip Campaigns follow conditional logic, which further tailors messaging based on recipient behavior and is not offered by any other talent acquisition suite.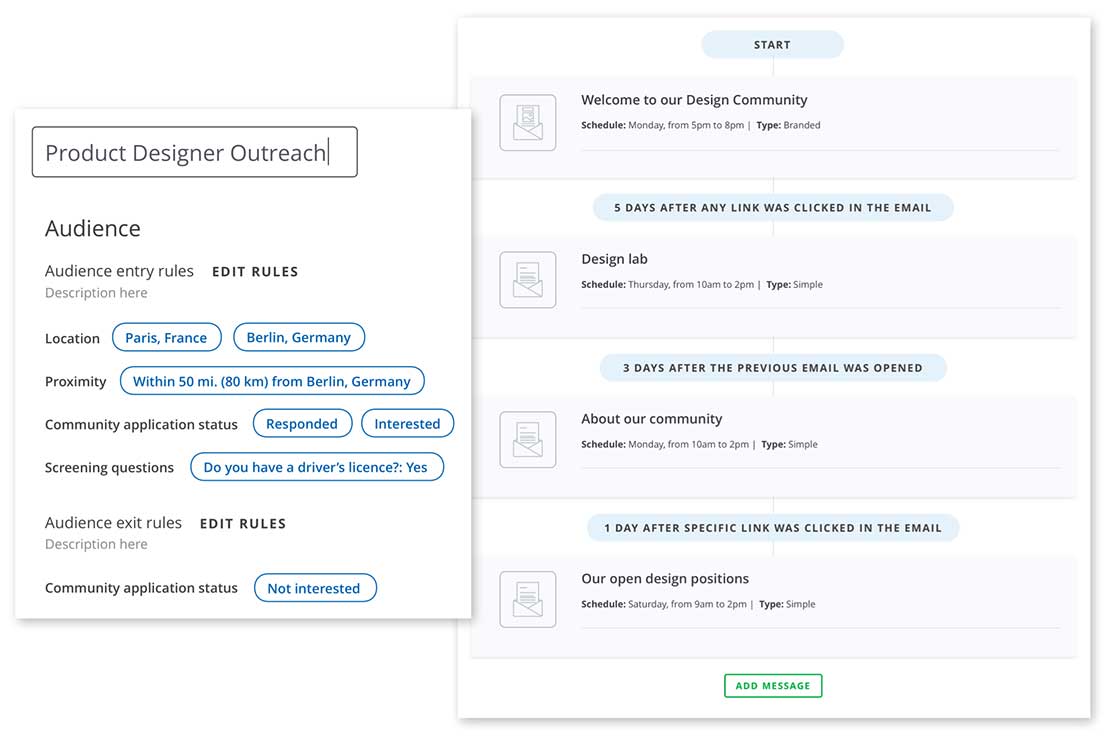 "SmartCRM drip campaigns are so easy to use," says Maggie Hennessey, a recruiter at SmartRecruiters. "They allow me to effectively deliver targeted messages that help nurture our candidate pool while saving time so I can focus on my active recruiting efforts."
Finally, this quarterly release includes three enhancements associated with interview self-scheduling: mass self-scheduling, slot management, and recurring availability –all highly sought after features which increase recruiter and coordinator efficiency while also providing optimal candidate experiences. 
As with previous SmartRecruiters product releases, these major updates come accompanied by a number of additional enhancements that aim to provide customers with an industry-leading platform. that empowers hiring teams to deliver business success.