Remote work isn't the future of work, it's the new norm. When 2018 wrapped, more than 44% of companies worldwide didn't allow remote work at all. Fast forward to today – the percentage of remote workers globally has more than doubled since March 2020 and is steadily increasing. In fact, MIT recently released a study claiming that half of the entire American workforce is now remote. 
Now representing the world's fastest growing talent pool, companies need an easy way to post and attract remote talent. The new Remote Jobs feature accomplishes this goal – recruiters can now simply mark jobs 'Remote' with one single click. That simple action instantly streamlines into one job req, providing cleaner data reporting and reduced advertising budget from different geographies.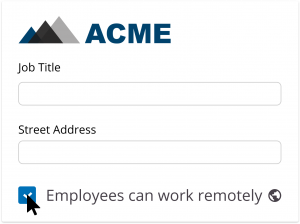 Remote Jobs also makes it easy for candidates to filter remote positions on your career site by the 'globe' icon, providing a pleasant candidate experience.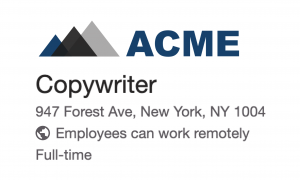 To attract the best talent, wherever they are, make it crystal clear to remote workers that they are welcome and encouraged to apply. This key feature is available as part of the Q2 product release, built with all the functionality needed to optimize for remote hiring, on July 30th.